Three licker-in High Production Carding Machine
JWF1212/JWF1212-120 Carding machine is a new three licker-in high production wide carding machine designed by Zhengzhou Hongda New Textile Machinery Co., Ltd. The machine has larger carding area, wider carding width, and requires less floor place. The improvement of technology makes higher production and quality. The machine is stable, simple to operate, easy to maintain, energy-saving, and consumption-reduced.

This series of carding machine is mainly used for vortex spinning, carded/combed ring spinning or rotor spinning.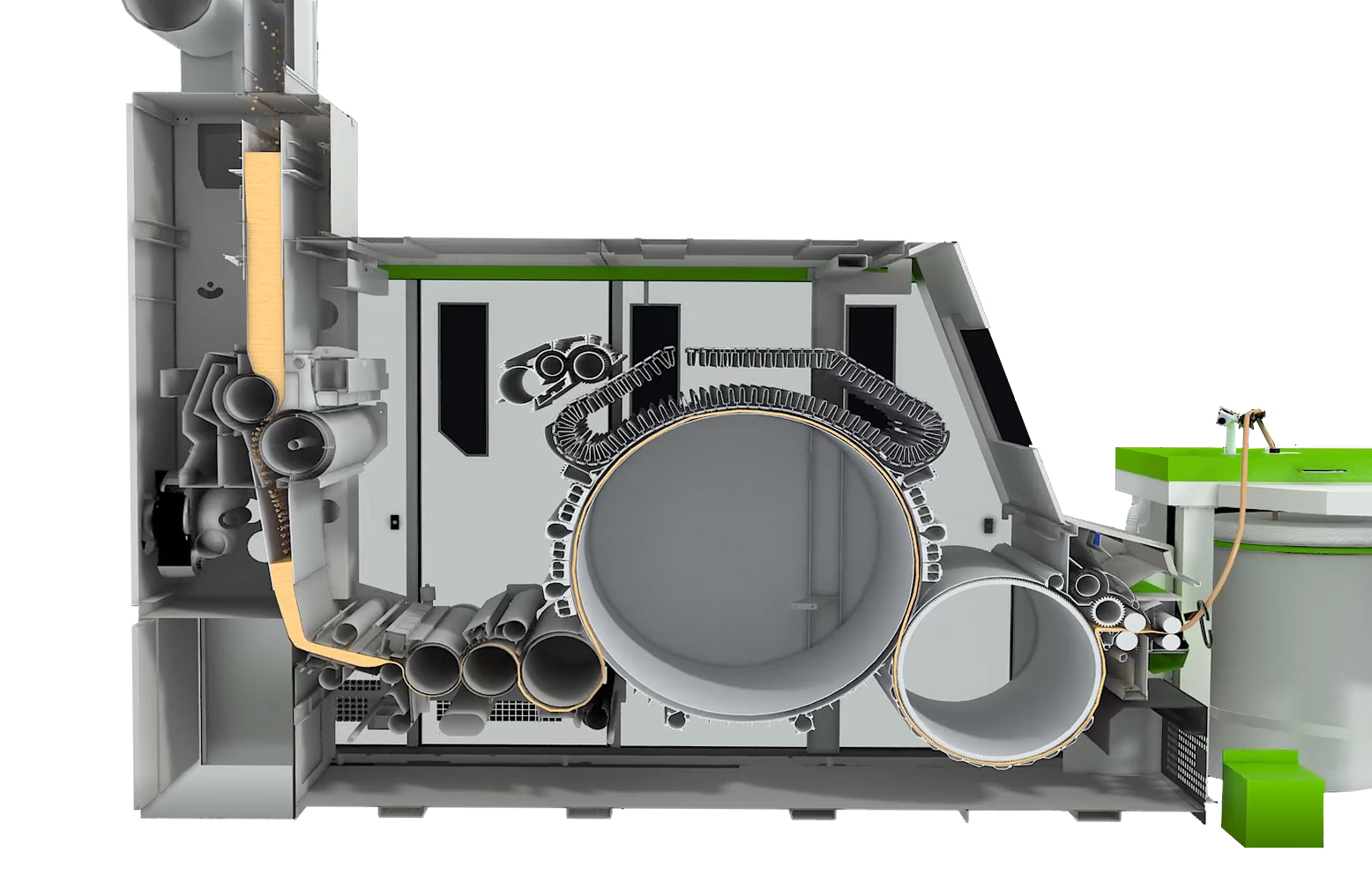 Technical Features:

lThe upper feed-in box is widened for increase Cotton storage. So as to make cotton suppling more stable.
lThe cotton feeding channel is designed as a whole, which is easy to install and reliable in sealing; the circulating suction channel is made of aluminum alloy, and the exhaust is smoother.
lThe length of dust dropping area of first licker-in can be adjusted, it adopts middle suction structure for lower air waste and smoother dust exhaust.
lThe total length is shortened in order to reduce floor space.
lCylinder is controlled by special designed frequency drive with stable startup and convenient speed adjustment.
lOptimized doffer large roller drive transmission makes easier installation.
lFurther enlarged the height difference range between cylinder and doffer, enlarged larger carding area, more flexible configurations of stationary flat and web cleaner.
lThe new-type support structure of new revolving flats can make the flats cleaning much cleaner.
lOptimized suction system make airflow more reasonable and stable, results good effect on waste removal.
lMultiple safety inspections and auto-stop system.
lMultidimensional auto-levelling system and intelligent closed-loop control technology are adopted.
lTotally-enclosed integrate safety hood with protective electromagnetic lock to ensure the safety.
Main Advantage:

lInclined tri-roller stripper, pneumatic controlled swivel sliver former.
lThree licker-in structure: mote-knife, suction hood and carding segment made of aluminum alloy are installed around three licker-in.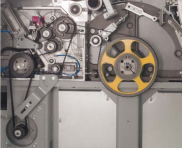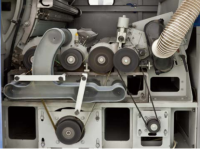 lUniform and stable cotton layer: The feed-in roller in tuft feeder is controlled by inverter, harmonized with circulation fan blowing system, lower feeder pressure control system, and feed-in roller control system to realize uniform and stable cotton layer fed in card.
lLess fiber damage:When the tuft feeder is equipped with feed roller and feed plate, cotton layers are elastically gripped by feed roller and feed plate, and fed in order; When equipped with double feed roller structure, the clearance between two rollers can be adjusted, the fiber release space between two rollers and beater is increased, the tear strength between beater and fiber is reduced. As a result, fiber damage can be reduced.
lThe feed roller of carding machine and feed plate are also elastically gripping the cotton layers, the carding length can be adjusted in order to better protect the fiber and reduce the damage.
lImproved waste removal efficiency: The air volume and pressure are distributed rational at each suction point in order to better remove linter, dust, impurities etc.
lSuitable for differential fiber spinning: different combinations of stationary flats, aluminum suction hood and cover plate can be installed according to different spinning requirements.
lNumber of stationary flats: Twelve in front and Fourteen at rear (Be adjusted according to technical requirements).
lNumber of web cleaner: Two in front and Three at rear (Be adjusted according to technical requirements).
Specifications: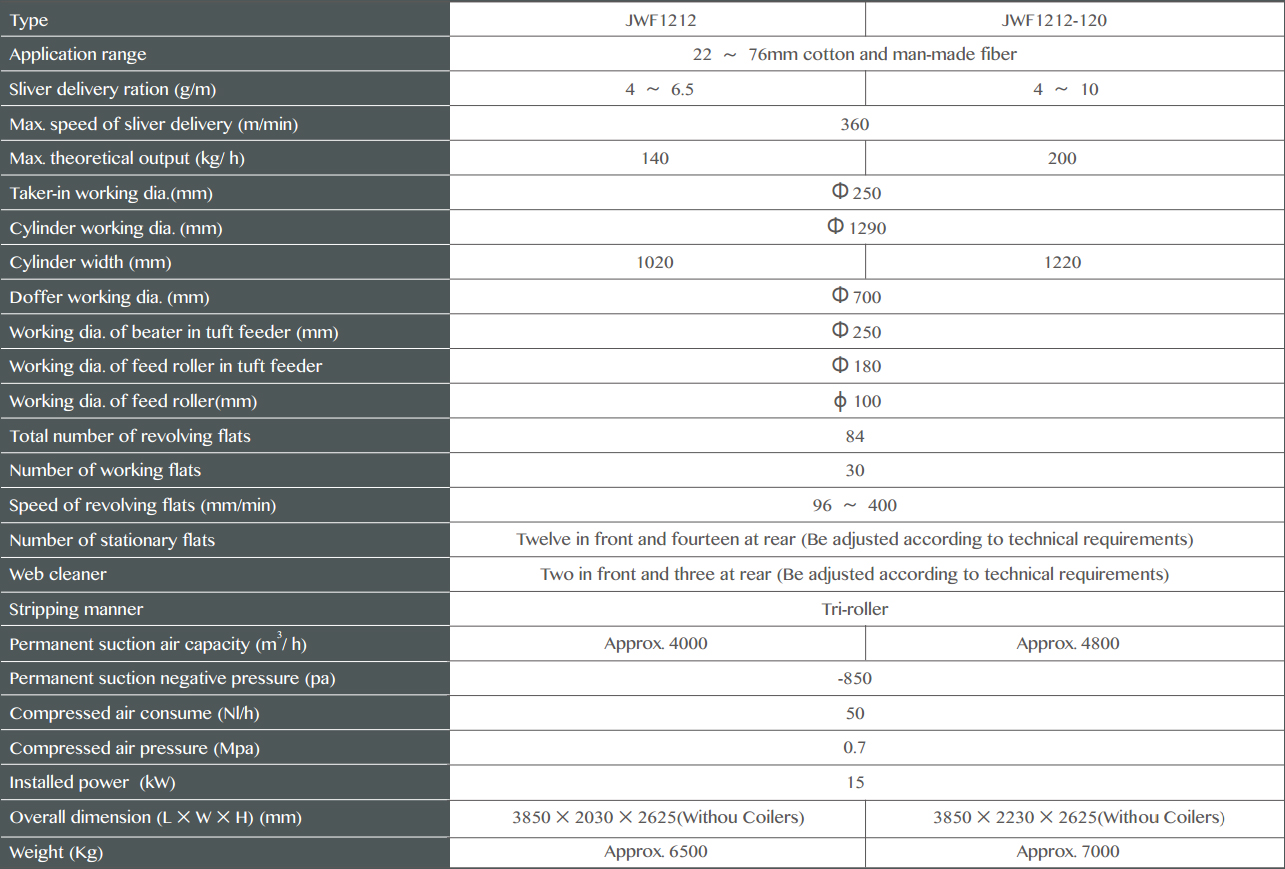 TF Series Can Coilers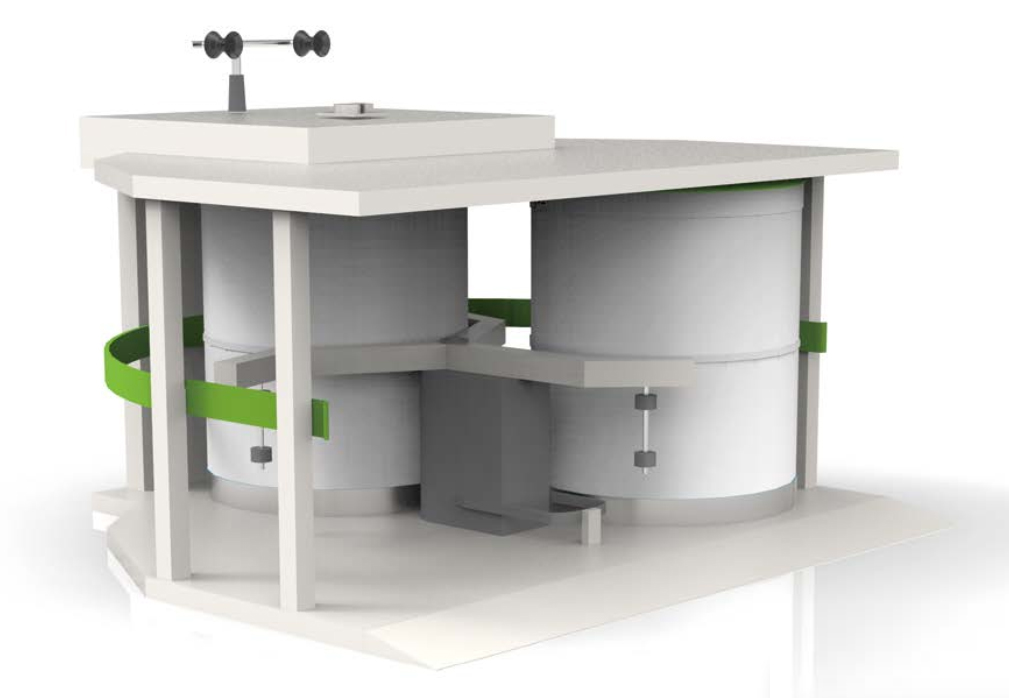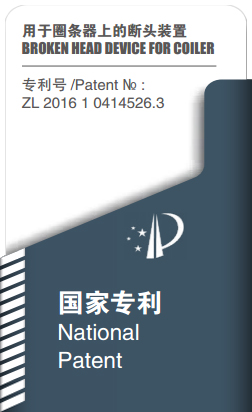 This machine used to coiling the sliver processed by carding machine into sliver can for further processing in draw frame. The series of coilers can be equipped with manual can-changer and auto can-changer. When the sliver length reaches to the setting value, the machine can break slivers and change cans automatically. The sliver break technology won the invention patent.
Specifications:

TF Series Linear Can-Changing Coilers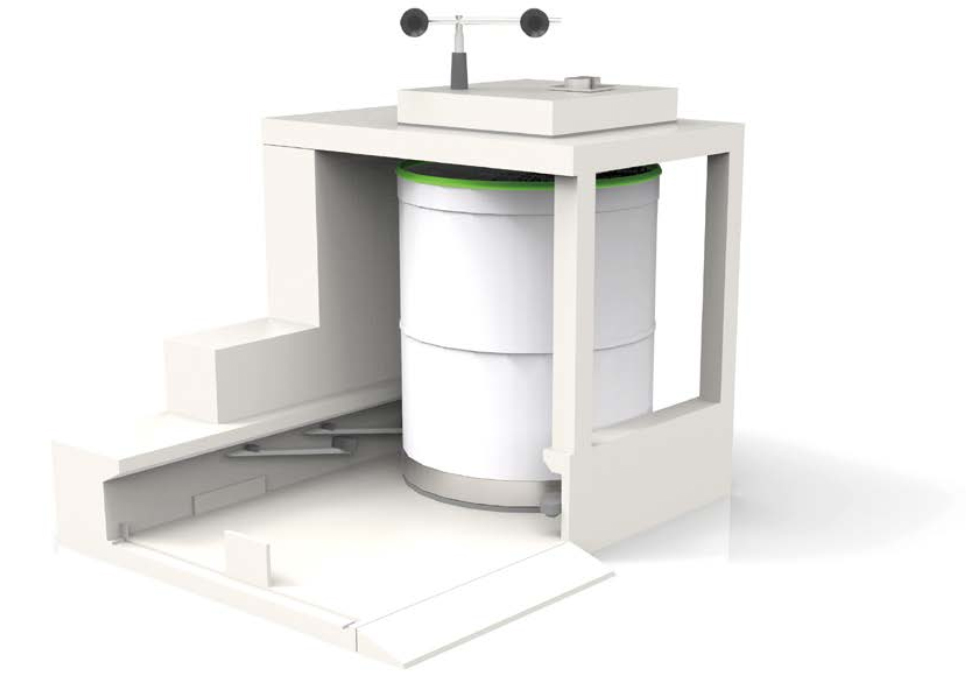 This model of coiler adopts linear can-changing carriage driven by cylinder and pulley system. It is more flexible to install.
Specifications: