TF45A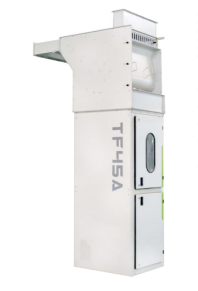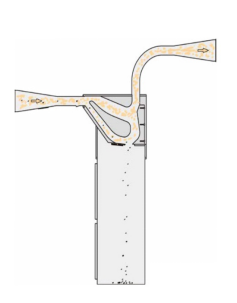 Technical Features:
lHeavy parts and impurities in raw cotton are separated from through air flow, fiber recycling channel is designed to avoid occurring cotton drop.
lThe structure is simple, there is no transmission parts so that the maintenance can be convenient.
lThe waste quantity can be easily adjusted according to the trash content in raw cotton.
lThe structure of large-dropping box is designed to extend the waste cleaning cycle.
lAir regulation device is equipped in front or at rear of separator for convenient balancing tge air volume.
lHigh stability, high production (production 1200Kg/h)
TF45B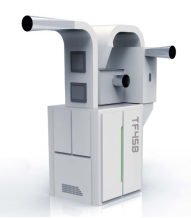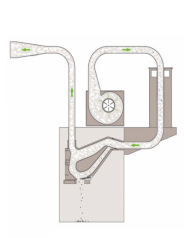 The TF45B Heavy part separator is composed of fan, heavy part separation part, and airflow balancing part. It has the functions of raw materials conveying, heavy particles removing, airflow balancing etc. It is suitable for chemical fiber, OE-spinning and regenerated cotton in new type blowing-carding process, especially for traditional blowing carding process with disc-plucker.
Technical Features:
lThe speed of new type ZF9104-500 fan is controlled by inverter at wide range of adaptation;
lThe heavy part separation assembly uses airflow to separate heavy parts and impurities from raw materials without damage the fibers;
lThe airflow balancing function can automatically match the air capacity of fan in the conveying system, so that can improve the stability of the system;
lAir balancing is designed with large mesh plate structure, and connected with the filter system so that can remove dust and linter in raw materials;
lThe machine can be with openers or with multi-mixers.
TF50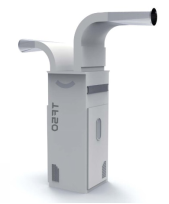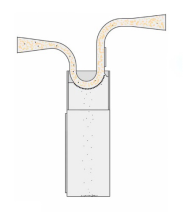 The TF50 Heavy Part Separator is mainly used in blowing-carding line for pure cotton or cotton-linen spinning. This machine adopts structure of U-type. 25 separating grid bars are equipped with new triangular structure.
Technical Features:
lAirflow trash removal, less fiber damage and strong ability of impurity separation.
lThe heavy part separator part adopts grid structure. The angle and clearance of grid bar can be easily adjusted online or through the handle outside the machine .
lThe structure of large trash falling box is designed for longer cleaning cycle.