High Production Carding Machine
The JWF1204B Series Card contains JWF1204B (1000mm width) and JWF1204B-120 (1200mm width).
This series of machines are designed for carding, dedusting, mixing, and removing most impurities, neps and linters away from materials that opened in blowroom line. The processed material is collected regularly into sliver can for further processing. This machine is mainly used for carded/combed ring spinning or rotor spinning.
Technical Features:
Tuft feeder and carding machine are designed integrated.
Opening beater in tuft feeder with spiral arrangement of spikes facilitates finer opening.
Multi-group stationary flats made of aluminum alloy. The number of which can be adjusted according to variety requirements of spinning.
Safety monitoring and multiple auto-stop control of on machine.
Feed in tuft feeder, feed in card and doffer are controlled by frequency converter. The feeding motor is synchronized with doffer motor.
Cylinder is driven by inverter and speed can be adjusted stepless.
Trinity adaptive autoleveller is equipped.
Fully-new safety cover is designed integrally.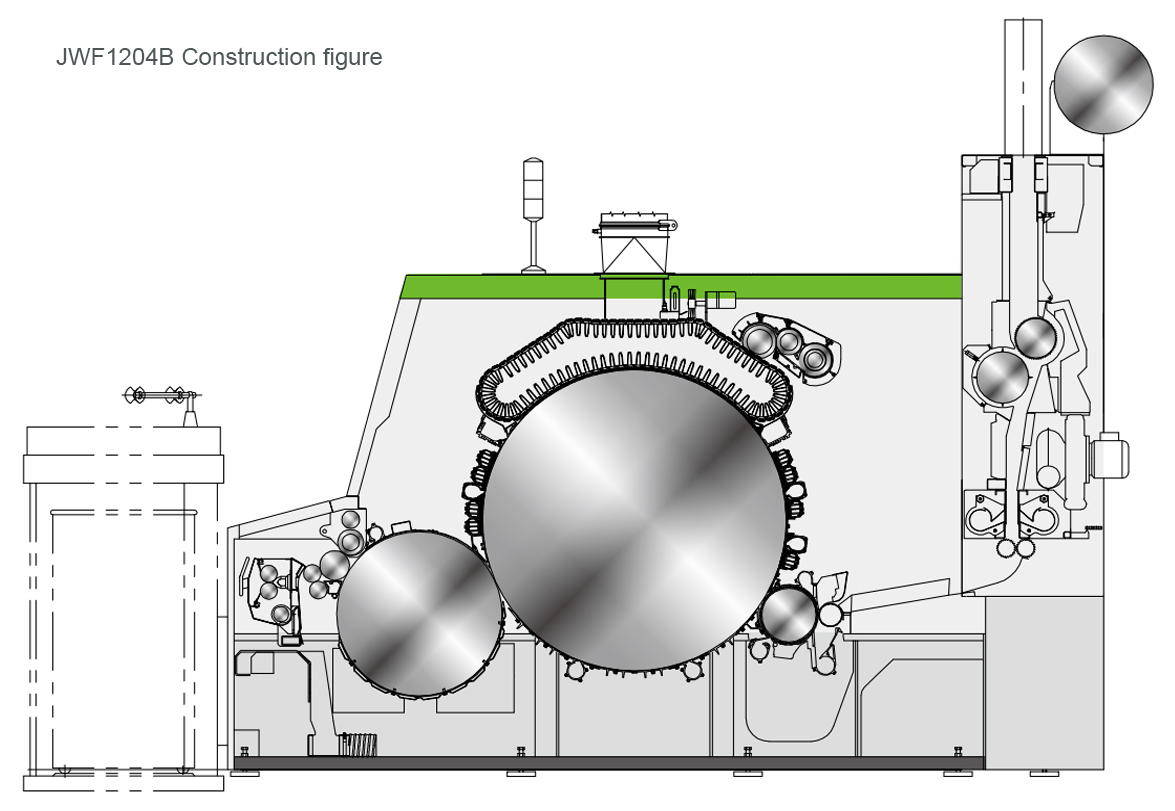 Main Advantage:
Mote-knife, suction hood and carding segment are installed around taker-in area in order to better remove impurities such as dust and particles etc. and reduce carding burden in cylinder area.
The active flat is driven individually and its speed is controlled by frequency inverter.
The cylinder is driven by inverter with stepless speed control.
Specifications: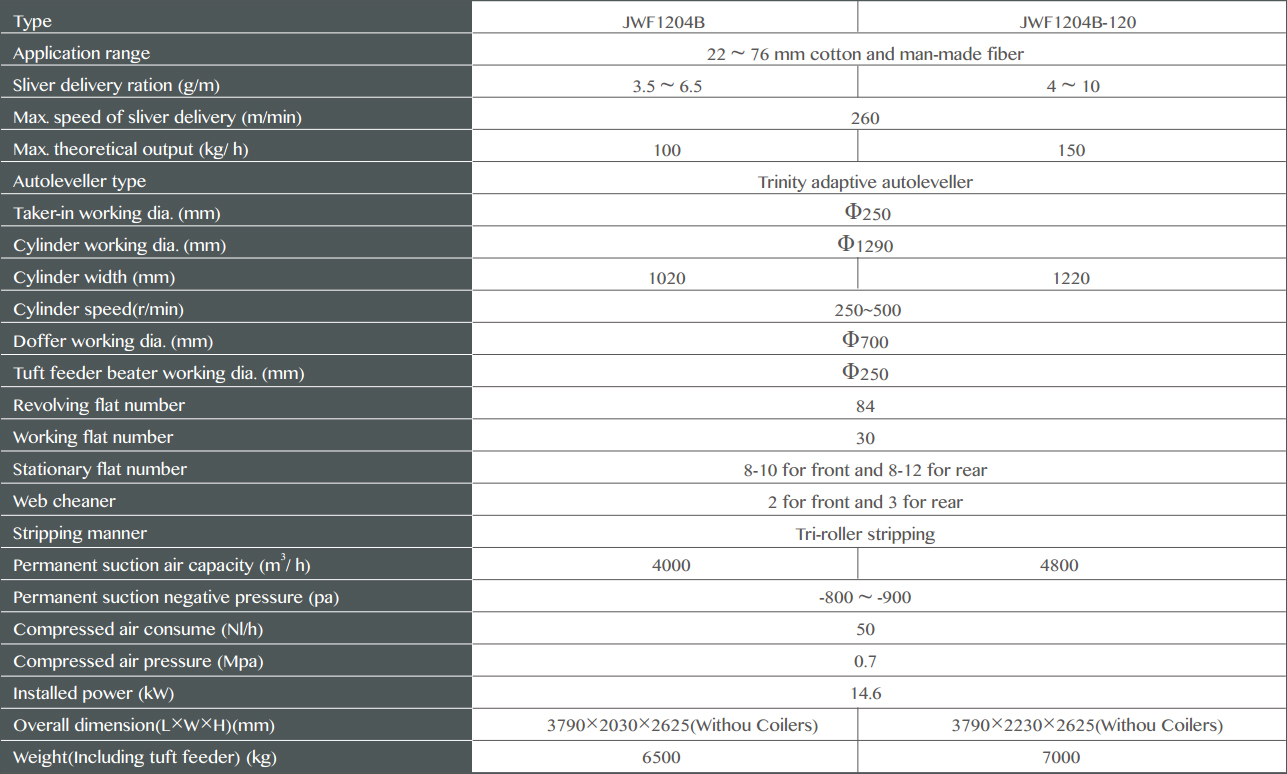 TF Series Can Coilers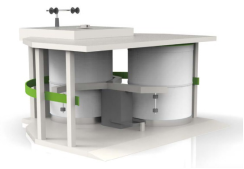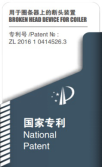 This machine used to coiling the sliver processed by carding machine into sliver can for further processing in draw frame. The series of coilers can be equipped with manual can-changer and auto can-changer. When the sliver length reaches to the setting value, the machine can break slivers and change cans automatically. The sliver break technology won the invention patent.
Specifications:

TF Series Linear Can-Changing Coilers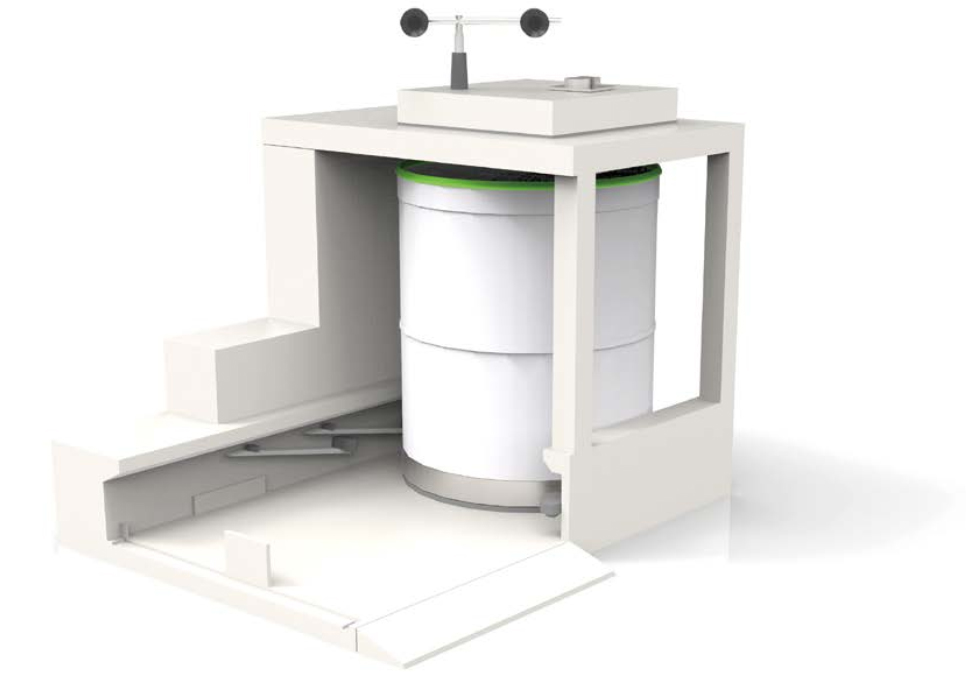 This model of coiler adopts linear can-changing carriage driven by cylinder and pulley system. It is more flexible to install.
Specifications: